We're a company devoted to reinterpreting theatre for the 21st century.
Theatre Movement Bazaar is a company dedicated to creating original performance works with an emphasis on physical action. We merge elements of dance, text, cinema, and media from diverse sources into a complex performance.
"We try to bring classic texts and myths to life through humor, movement, song and dance.  In our work a heightened sense of rhythm permeates the process: visually, viscerally, emotionally and textually. Through our stylistic approach, the source material is allowed to reverberate through without weighing down the playfulness we strive for.  Knights dance, squires spin, Medieval maidens are radical feminists, and disco lives."
– Tina Kronis | Artistic Director
We investigate the elements that make up a narrative, modifying or neutralizing them, de-contextualizing them from their sources. Liberated from their contexts, our elements are free to be structured in new and surprising ways, creating a connotative network of echoed and reverberant meanings. In this multifarious approach, we strive to reinvigorate theatre for a contemporary audience.
TMB began in New York City as a collaboration between choreographer/director/performer Tina Kronis, and mechanical engineer/writer, Richard Alger. In 1999, the company relocated its base to Los Angeles, became a non-profit 501c(3) corporation, and has produced a number of original works, garnering critical attention, presenting its work across the US, UK, China and Russia.
TMB were invited to perform their adaptation of Chekhov's the 3 sisters TRACK 3 at the 2017 Chekhov International Theatre Festival in Moscow. The production received acclaim for its ability to reinterpret Chekhov's work for 21st century audiences.
In 2015  TMB and Chinese based Beijing TinHouse Productions created the highly stylized POKER NIGHT BLUES together, merging theatrical traditions of East and West to create a new form for contemporary audiences.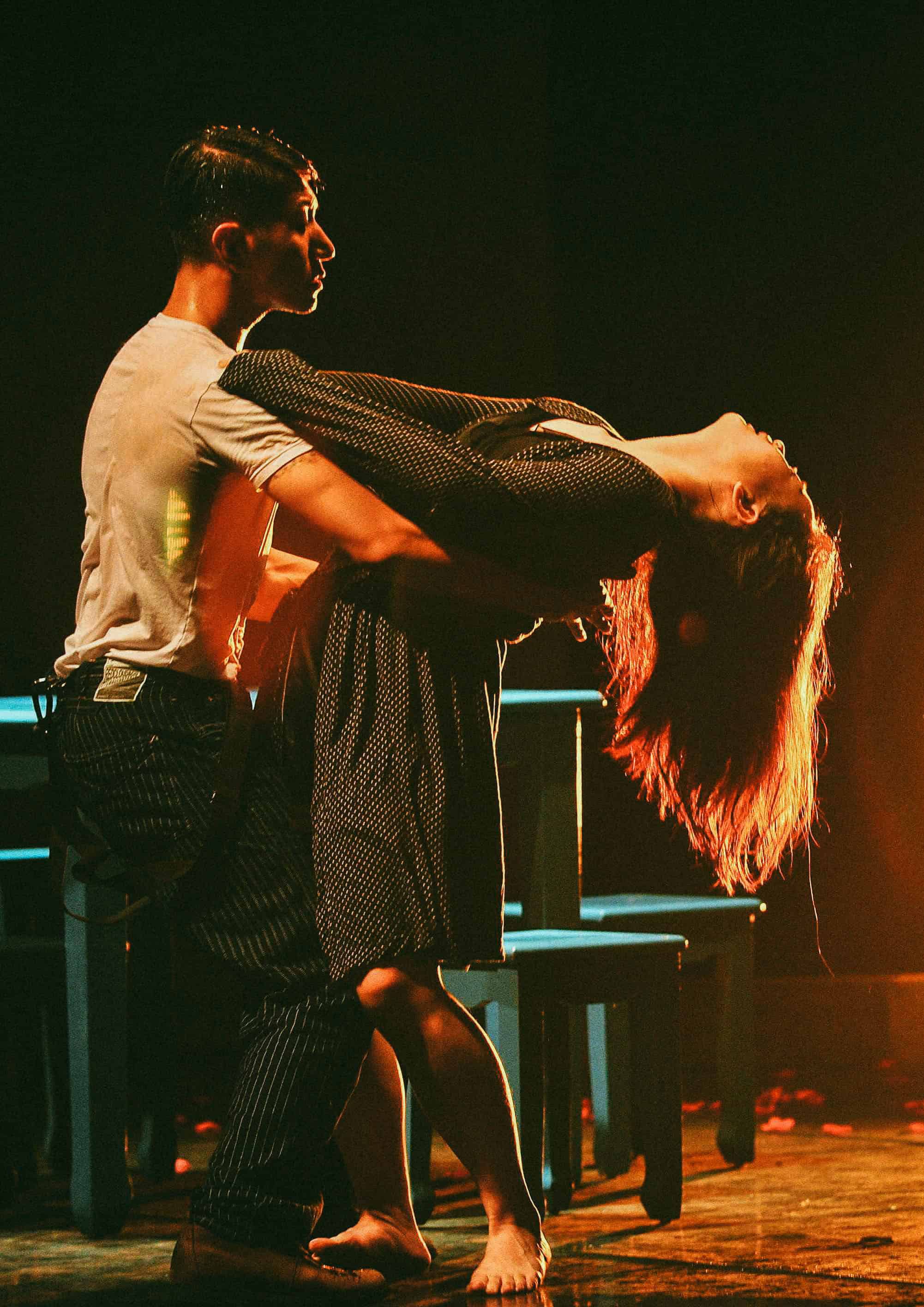 The company's board of directors are: Alex Abbene, Richard Alger, Judi Jemison,
Tina Kronis, Jon Ng, Rod Porter